IT Support for Dental Service Organizations
As a large dental service organization, you know that integration is a must for team success.
Our dental practice IT support and service is designed to streamline and integrate the tech needs of dental service organizations. From data security to phone support dental technology hardware, software, equipment and more, Medix Dental IT understands your tech needs and helps you proactively address them.
Dental IT Specialists
Relying on our industry expertise, we customize a technology roadmap built solely for your dental service organization. . Whether you have an internal IT team that benefits from neutral, third-party cybersecurity assessments or you prefer to contract for all IT services, Medix Dental IT's dental industry expertise supports you as you scale.
Our IT services for dental service organizations include:
Protecting Practice Data Like It Is Our Own
Cyber-attacks can ruin the reputation of a dental service organization. And, that's just part of the expense. Data breach costs can quickly add up – when you consider legal fees, forensic analysis, regulatory fines, patient loss and more.
That's why Medix Dental IT protects patient data like it is our own.
We start with an industry-leading cybersecurity assessment, pairing both automated scans with manual reviews that enable us to discover security vulnerabilities other dental IT providers have missed.
We then develop a technology roadmap, helping your DSO plan and budget for software, hardware and equipment upgrades.
Finally, through on-going maintenance and monitoring, we can help identify and resolve security issues before they spiral, protecting your DSO and reputation.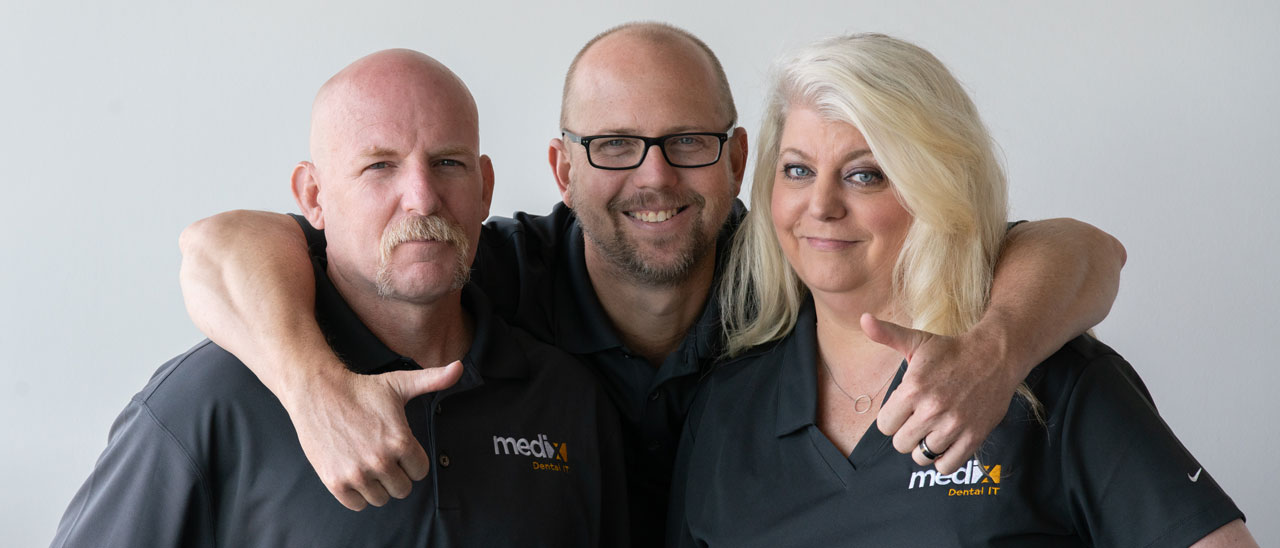 The Speed of an In-house Team. The Experience of Dental IT Specialists.
It's not enough to know IT. It's not enough to know the industry. When outages occur, you want a partner who responds with the speed of an in-house team with the experience of a third-party provider.
That's where Medix Dental IT shines.
Clients tell us our prompt responses are among the top reasons they count on us to defend their offices against downtime and keep patients and staff at full capacity – and happiness.
Onyx Partnership for Dental Service Organizations
The Onyx Partnership is designed to help dental service organizations maximize each practice's success. For one monthly fee, Onyx partners receive:
Priority, unlimited remote support
Practice Armor™ IT security services
Secure local and cloud data backup
Vendor issue mitigation
Hardware and installation discounts
Staff cybersecurity training
Practice management and imaging software updates
HIPAA IT compliance assistance
Technology investment planning
For dental practice IT support, count on Medix Dental IT's Onyx Partnership to deliver prompt, friendly IT service that protects your DSO from IT-related drama.
To learn more about integrating your dental service organization's IT services, call (877) 885-1010 or contact us today!