Protecting dental practices' IT systems, security and data privacy
You wear many hats. Whether you work as an office manager for a dental office or practice dentistry as a dentist, orthodontist, oral surgeon or other specialist, your primary focus is on patient care. For most dentists and office managers, IT support and maintenance falls low on the "I get to do THAT today!" list and high on the "I just want things to work." list.
That's where Medix Dental IT comes in.
Medix Dental IT was built with independent dental practices in mind. You have the same patient demands as group practices, dental service organizations and large chains—without the back-office IT team to help with planning and support.
Medix Dental IT offers dental IT services for dental practices of all types and sizes, including independent practices. Medix Dental IT allows independent practices to reduce office downtime and IT-related drama while offering protection from security vulnerabilities and costly fines and fees.
Practice-level Personalization
We understand that as an independent practice, you need a knowledgeable, reliable dental IT services provider to keep your systems running and protected.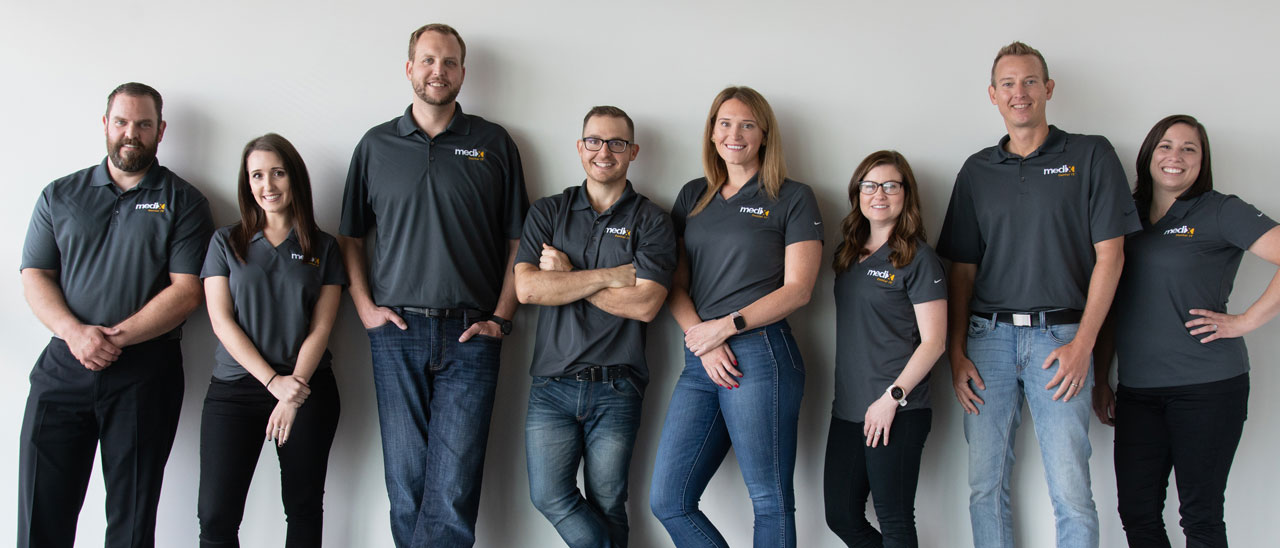 Because Medix Dental IT works exclusively in the dental industry, we understand the needs of independent practices – from front office to back office, imaging and more. Likewise, we understand ever-changing patient expectations and can help you manage both dental technology equipment needs and customer communications systems, such as phone/VOIP.
We recognize each practice is unique. Rather than offering cookie-cutter solutions that require you to fit into our technology box, we look at the equipment you have, determine your needs and build a technology roadmap that allows you to plan and budget for future hardware and software upgrades.
Prompt Dental IT Services
Partnering with Medix Dental IT allows your office to operate at full capacity, maximum productivity, knowing your IT support vendor is managing the threat of a data breach and costly IT-related HIPAA violations.
Improve response time by 26% when you partner with Medix Dental IT. That's time you can spend focused on what matters most: Patient care.
Dental IT Services
Maximize your staff's capacity and time with dental IT services from Medix Dental IT. Medix Dental IT services for independent practices includes:
An Onyx Partnership Helps You Plan and Protect
Get the back-office support of a large group practice, while maintaining your independent dental practice. Our Onyx Partnership offers full practice protection with unlimited, remote support, technology vendor mitigation, IT security, technology planning and more, all for one monthly flat rate that fits into your practice budget.
To learn more about how our Onyx partnership can protect your independent practice, call (877) 885-1010 or contact us today!