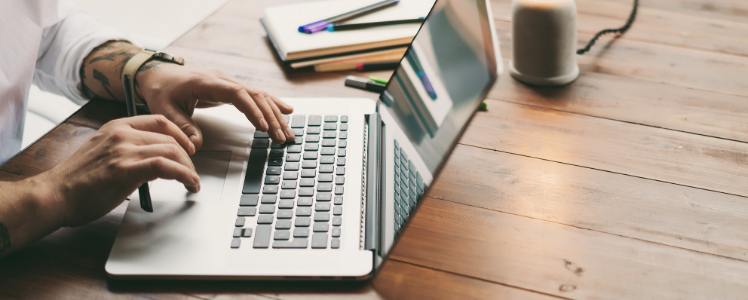 The dental landscape is rapidly changing due to the increase of centralized ownership, private equity-backed dental service organizations (DSOs), and emerging private DSOs. During this process IT components should be evolving. However, in reality, IT is being neglected. This is generating an increase in risks and (more importantly) missed opportunities for increasing efficiency and profitability for the organization.
Here at Medix, we have identified three common financial IT mistakes in scaling dental organizations that can conveniently be avoided.
Mistake #1: Overlooking the opportunity of gaining efficiencies
We have found that most organizations have little to no strategic IT resources, only technical IT resources. Due to this, IT decisions are made based on short-term goals, not long-term. Making strategic decisions based on both your short and long-term goals will not only make your organization more efficient but reduce your expenses in the long run.
Don't reinvent the wheel by performing DIY IT. Do-it-yourself IT is not the most efficient or cost-effective option for your organization. Instead, partner with an experienced IT provider that will serve and contribute as a strategic member of your team.
There is a common misconception that healthcare-IT vendors are adequate in providing dental IT service and support. We have found that this misconception stems from a lack of knowledge in various digital aspects and complications within dentistry. When working with a dental IT expert, you should expect them to:
Perform a cybersecurity assessment to discover security vulnerabilities other dental IT providers may have missed.
Provide you with a technology roadmap to help your DSO plan and budget for software, hardware, and equipment upgrades.
Administer on-going maintenance and monitoring to protect your DSO and its reputation.
Mistake #2: Neglecting cybersecurity (risks)
With the majority of dental organizations not having a dedicated IT-security resource, it leads to questioning who is actively managing your cybersecurity? Since a single large incident or breach could effectively shut down your organization, it's imperative to review dental-specific vulnerabilities that hackers may exploit. If cybersecurity assessments are not a part of your ongoing IT maintenance efforts, they should be.
Regularly scheduled cybersecurity training can help you minimize the risk of a potential data breach. By not conducting this training, you are creating a huge vulnerability point for your organization that you can easily mitigate. Our typical partnership includes staff cybersecurity training, where we conduct the training for our clients and eliminate this task from their workload.
Mistake #3: Forgetting about individual practices
Individual practices have minimal allocated IT resources, producing a waterfall of issues. Having limited IT resources designs slow support resolution which decreases production and reduces revenue. Staff then becomes frustrated as they have to work with non-functioning technology. In the end, this creates poor morale across the organization.
In dental service organizations, IT is a key component in operating a successful long-term business. By providing efficient dental-specific onboarding and ongoing quick IT support, you will strengthen your business relationships and improve morale across the entire organization.
Fortunately for your DSO, these three financial IT mistakes can easily be avoided or eliminated by partnering with the right IT provider.
Here at Medix Dental IT, we are a resource for you. We are happy to analyze your organization, provide feedback, and answer any questions you may have. Don't hesitate to contact us at (877) 885-1010, team@medixdental.com or visit medixdental.com for more information.
Posted in Other